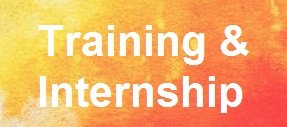 We train multi-lingual Interns. Our Internship is paid. Our supervisors are experienced in cross-cultural, psychodynamic, Object-Relations, and Attachment theories. Population served by Multi-Lingual counseling for mental health treatment and our offices: In Alameda County we have 3 offices located in Oakland, San Leandro and Newark. Our clients in Alameda County are low-income Medical recipients.
We serve African-American, Caucasian, Latino, Afghan, Korean, Indian and Iranian Clients.
Our organization is specialized in multi-lingual and multi-cultural clients. We serve other Bi-Lingual clients based on the languages of our Interns. Farsi, Dari and Spanish will always be available other languages will depend on the Interns language capacity.
Our Training needs
Our Executive Director and our Training Director supervise our Interns. Our Training Director provides weekly training, the syllabus of training is attached under the research directory. We also invite trainers who are experienced Marriage and Family Therapists or Psychologist in the community to give training to our interns. They provide up to date training on different therapeutic techniques. We have a big library for new and old books that are needed for our Interns.