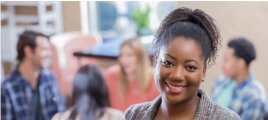 Do you need help? Join our community, get involve…
You can use our services for free, if you are a MediCal recipient in Alameda County.
Please call us at 510-451-0661.  Learn more about our services, and find out how we can help you.
In recognizing the need for cultural and language specific mental health services in the Bay Area and lack of multi-lingual speaking counselors, we created Multi-lingual counseling center to serve the needs of growing multi-lingual community. Our mission is to provide mental health services and treatment to individuals suffering from different mental health symptoms such as depression, PTSD, Bipolar, anxiety, ADHD and all other mental health Diagnosis.
We offer Individual, couple, child, elderly, group therapy in English, Farsi, Dari, Italian, Hindi, Spanish, and Korean. We offer cultural competence therapy.
Over 20 years providing multi-lingual mental health counseling to Children, Individuals, Family and Couples in the Bay Area.
—————————
Several studies found that therapy for ethnic-minority clients who received services in their native language was on average twice as effective as therapy in English. It also found that interventions designed for a particular culture are much more effective than interventions designed for multiple minority groups.